I am so excited to have hit 100 followers this week! It's been a blessing to get to know so many of you fellow bloggers. You inspire and motivate me everyday!
So to express my gratitude and appreciation~ my first giveaway! I will be giving away 2 grain sack pillows!
The pillows are made using the Citra Solv method that I blogged about here. There are 2 different designs and the winner may choose to have them made in white muslin or a burlap type osnaburg. These are a pillow slip cover with an envelope back, so you can just pop in any 12 inch pillow form and they are ready to go! The pillow form will not be included but here is a great tip from Gena at The Shabby Chic Cottage. Buy a $5.00 pillow at Walmart, cut it in half and viola~ you have 2 very inexpensive pillow forms!
One entry for leaving a comment.

A second entry for becoming a follower or letting me know you already follow me.

A third chance to win by adding my button below or linking up to my giveaway on your blog.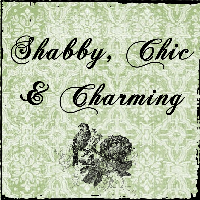 Entries will be accepted until Sunday, March 6 and I'll announce the winner that night.
Thanks again so much for your friendship and inspiration!