I love toile. I mean, I seriously LOVE this stuff. It makes me feel all Jane Austen and I can't get enough of it.
So a few days ago I found it on sale and I had a coupon. Now here I am. On my third toile project in 3 days. Is that bad? ;-)
The other day Maddy said "Mom, that dish towel doesn't match your new look", referring to my blue and brown latte towel that was hanging on the oven door. She was right. So I had an idea for my toile and I am so happy with the results.
I took a black waffle weave dish towel and a piece of my precious toile.
I cut a strip about 1.5 times the width of my towel and about 5 inches wide. After making a simple ruffle I sewed it to the towel and now have this pretty towel on my oven door.
Thanks for stopping by! Linking up to the parties below. See you there!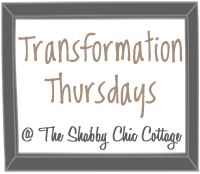 ,